It's time for a new swap! As the theme for this month is stocking fillers, I though that an earring swap would be in order, as earrings are the perfect stocking filler! This swap is for 2 pairs of earrings, 1 suitable for day and 1 suitable for night and I am specifying sterling silver earwires so that we don't have to worry about allergies.
Sign up is open from today to 12.00 midnight Friday (BST) 7th October. To sign up, please e-mail me on librabeader at gmail dot com by 12.00 midnight 7th October.
Partners will be notified on 8th October and posted here then too.
This will be a straight partner to partner swap. I will send you your partners name and e-mail address. Once you have your partners contact details, please get in touch with them during the following week for postal addresses and likes/dislikes, though please still keep your pattern choices secret so that everyone gets a lovely surprise. Once you have received your earrings, please e-mail me and your partner so that we know they have arrived safely.
Please post your 2 pairs of earrings by Saturday 29th October and add photo's of your finished earrings to the Flickr Pool (link at top right) when you know that your partner has received them. If you have any problems such as being unable to contact your partner, or being unable to post on deadline please let me know and I will try to contact your partner.
Your 2 pairs of earrings can be made either from your own pattern or from a pattern by another designer, but please credit the designer in you description on Flickr.
Main Swap Details
Sign up by
7th October 2011
Contact partner for details etc by
14th October 2011
Send out your 2 pairs of earrings by
29th October 2011
Email partner and me once you have recieved your earrings.
Add your photo's to Flickr once you know your partner has received her earrings.
Here are a few patterns from members of the OTTBS facebook group on Etsy for a little bit of inspiration.
As always, click on the pics to be taken to the listing,
Lila Earrings by NEDBeads (Nancy Dale)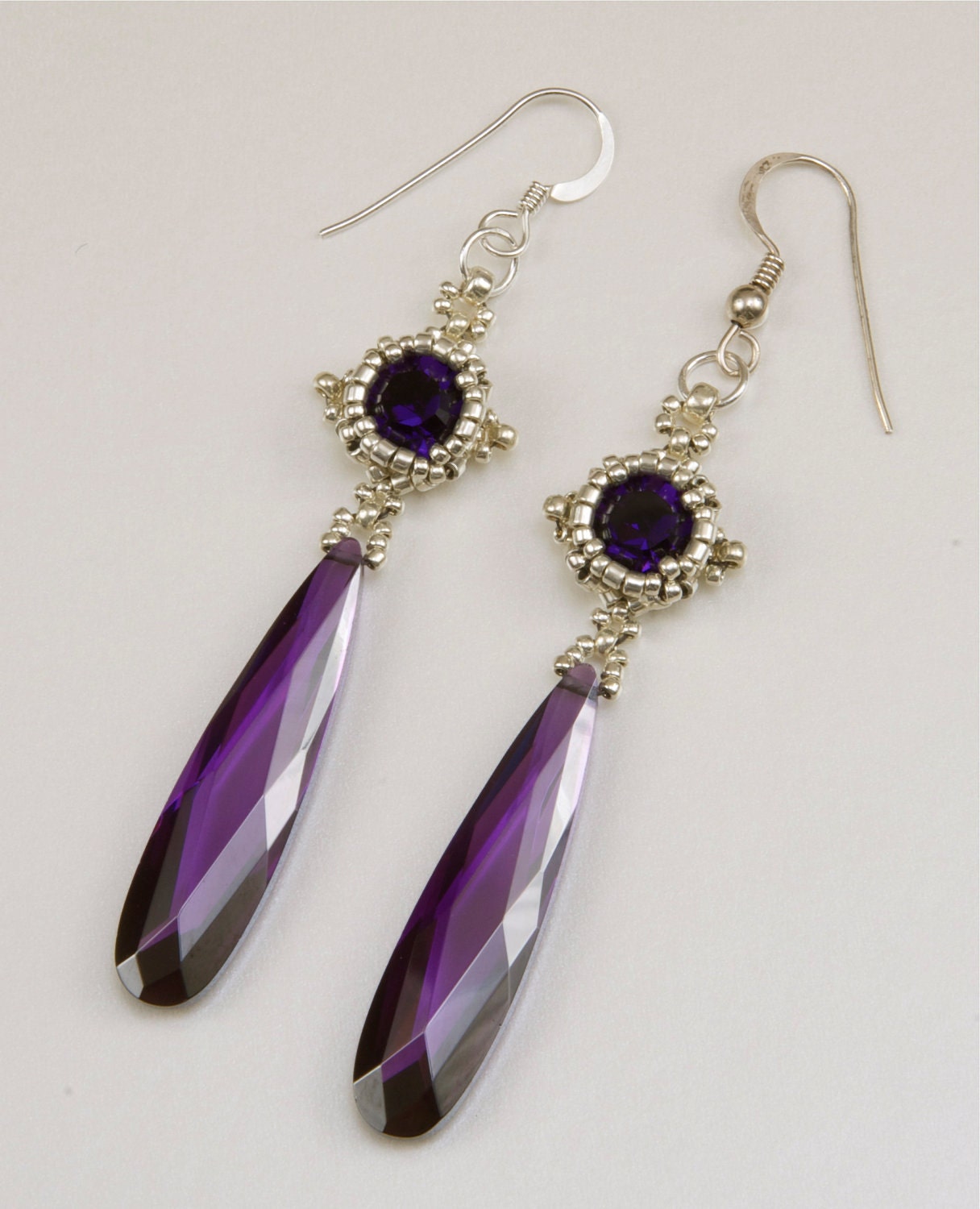 Starlet Earrings by The Crimson Moon (Liz Reed)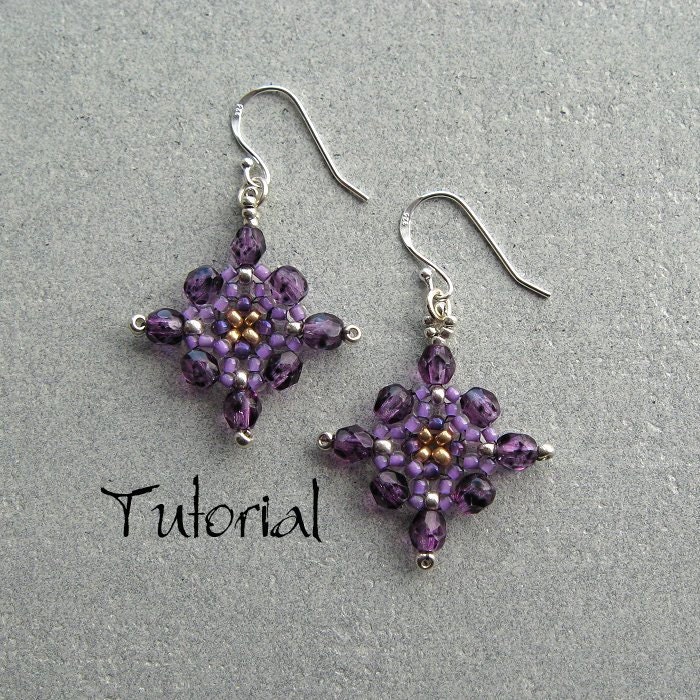 Peacock Feather Earrings by April Is Forever (Me!)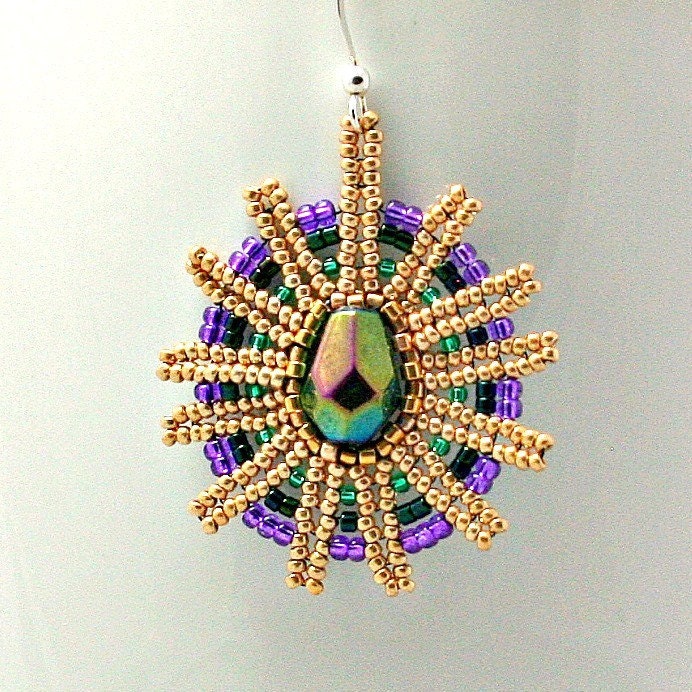 Layered Leaf Earrings by Jane Lock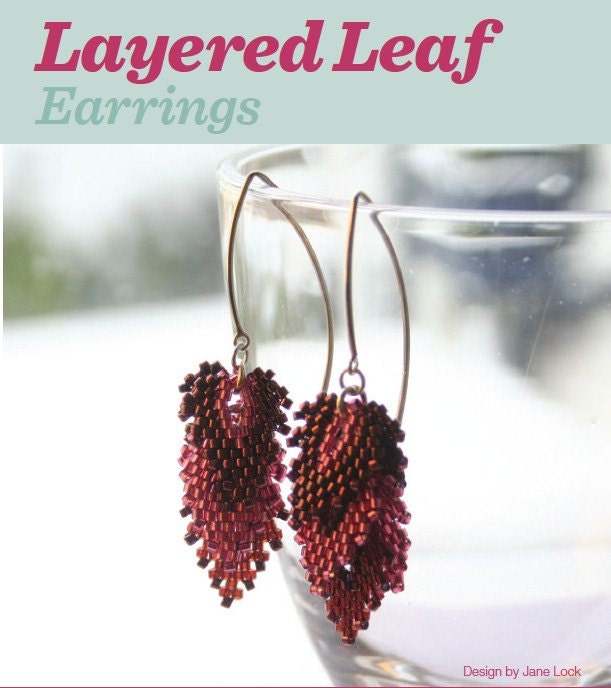 Happy swapping!
Sarahx