Here at OTTBS we know that sometimes all you need to tackle that bead stash is a little inspiration. A new focal, a strand of beautiful roundelles or a fancy clasp can give us an idea to work with and before we know it the 3 tubes of seed beads stuck at the bottom of your bead box for the last year are transformed into a gorgeous piece of jewellery. So it's not about never buying beads again (if it was I would have to ban myself from the blog!) but making use of the beautiful beads we already have as well as all the new goodies that are always on offer. With that in mind, I have been browsing for some autumn beads to inspire new ideas to share with you.
Pics are clickable if you want further info on the items. Thank you to all the artists for their permission to use these beautiful images.
This stunning enameled clasp by Bead Swede Supplies on Etsy reminds me of pumpkins and would make a wonderful splash of colour at the front of a beaded necklace.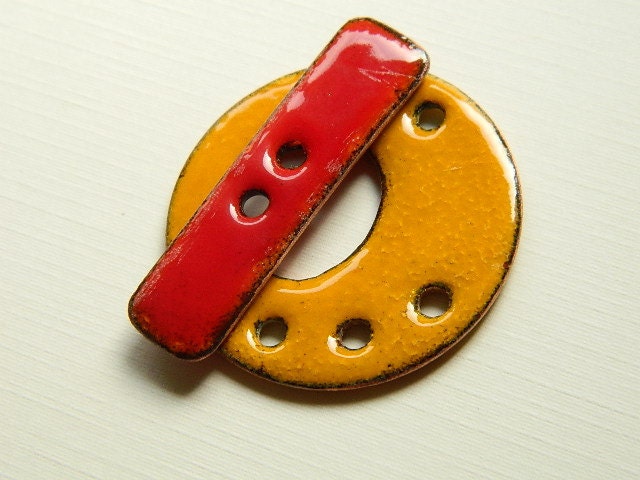 I love the richness of colour and the matte finish of these polymer clay disc beads by Alicias Beads on Etsy.
I am just itching to use these wonderful roundelles from Yashma Creations on Etsy in a beaded cuff with my favourite bronze seed beads!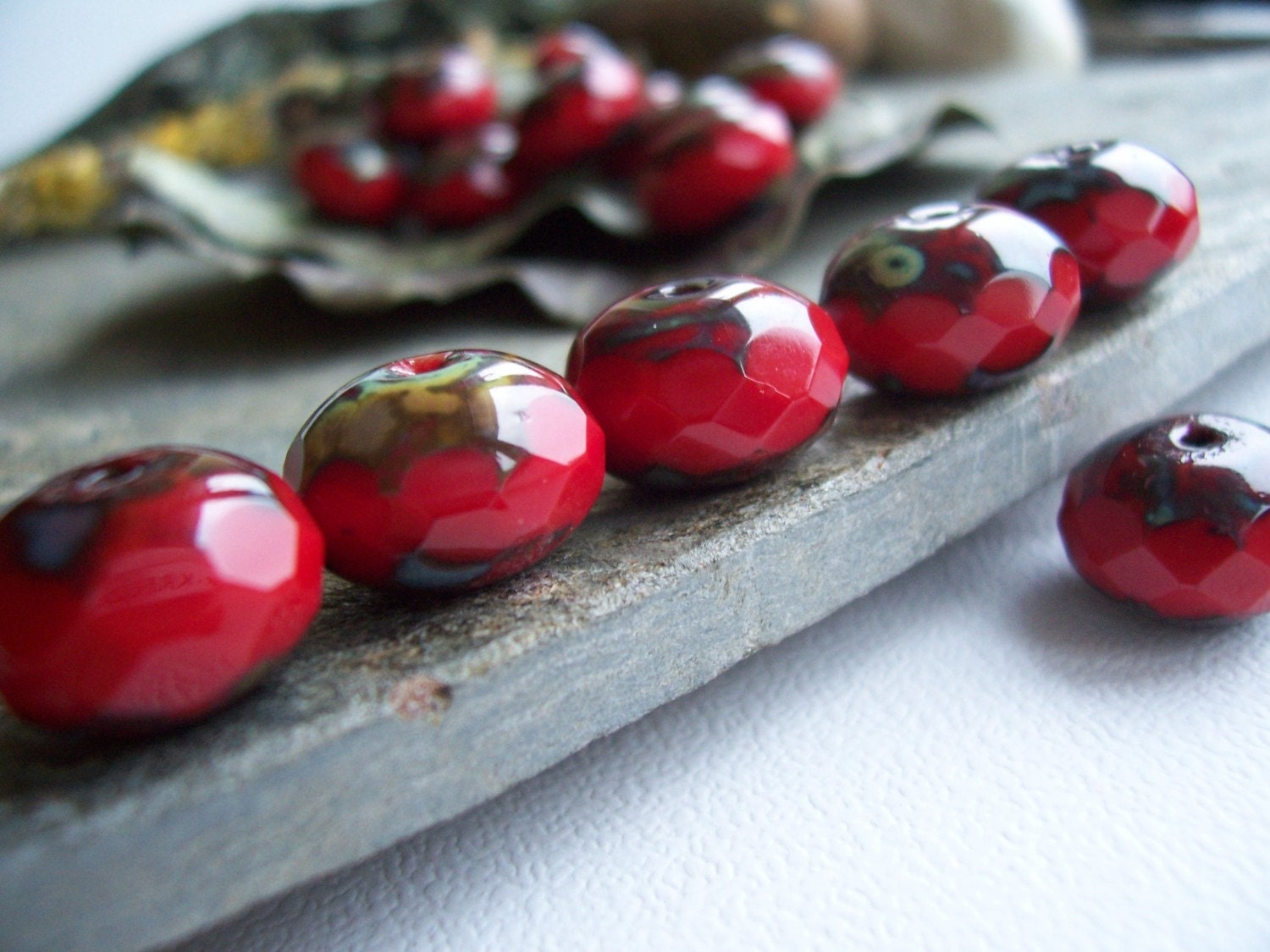 These fabulous beads from Ray Skene at Celtic Glass would make a stunning piece.
As would this wonderful Autumn Flowers set by Debbie Dew.
Happy bead browsing!
Sarahx