I am lucky enough to work in an office that is built in the former grounds of the stately home next door. Our purpose built 1960's square box is surrounded by masses of beautiful old trees of all types. At this time of year there is a profusion of beautiful autumn colour to look at through our windows, even the drizzly rain can't entirely spoil our view.
This beautiful cuff pattern by GGsDesigns on Etsy reminds of the beauty just outside my office window.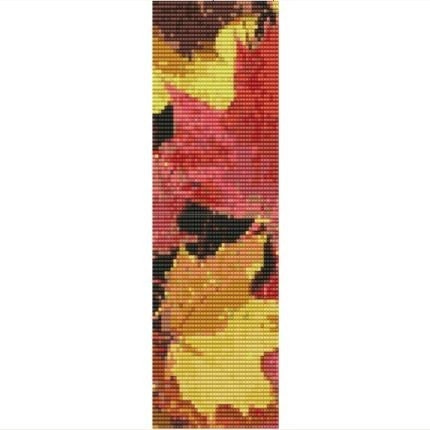 Click on the picture to be taken to the listing.
Happy Beading!
Sarahx