For our 1st pattern finds of September, we have these beautiful leaf earrings from FDEkszer Tutorials, which are a perfect quick project to use up a few Swarovski Crystals or pearls. Even though they are named after a goddess of Spring, they are just perfect for our Autumn theme!
Click on the picture to go to the listing,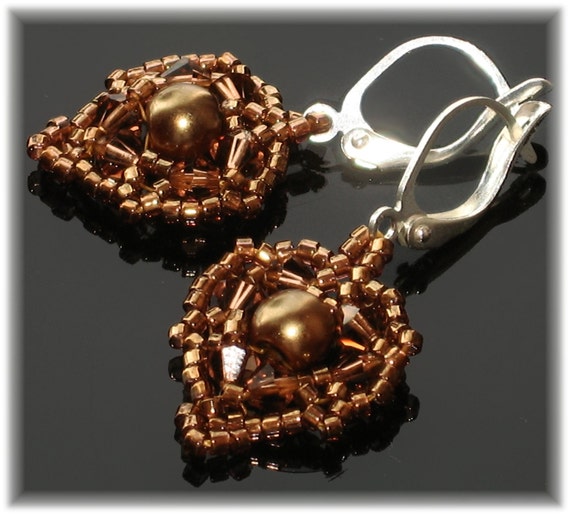 Happy Autumnal Beading!
Sarahx